Life Insurance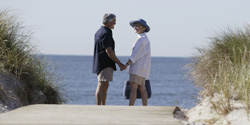 Do you know what it takes to protect you and your family? Unsure about what type of life insurance to buy, or how much insurance you need? Learn the ins-and-outs of these and other insurance products that may be available to you.
In the event of your passing, life insurance provides money directly to your beneficiaries. Your loved ones can use the money for:
Make up for lost income

Funding education

Paying off household debt

Paying for your funeral and other related expenses
Certain types of life insurance may provide benefits for you and your family while you're still living. For example, permanent life insurance offers a cash value component, which can be put to good use during your lifetime. Please contact our ofice to schedule an appointment to better evaluate your insurance needs!
Access to cash values through borrowing or partial surrenders can reduce the policy's cash value and death benefit, increase the chance the policy will lapse, and may result in a tax liability if the policy terminates before the death of the insured.